Today's modern cars are marvels of technological and engineering innovation. They run better, last longer, and have more advanced technology and safety features than ever before. The downside is that new cars are simply more expensive. According to the automotive publication Motor Age, you would have paid $2,005 for a car in 1915. That works out to $46,879 in today's dollars. USA Today reports that the price of an average new car increased in 2015 by 2.6% to $33,560.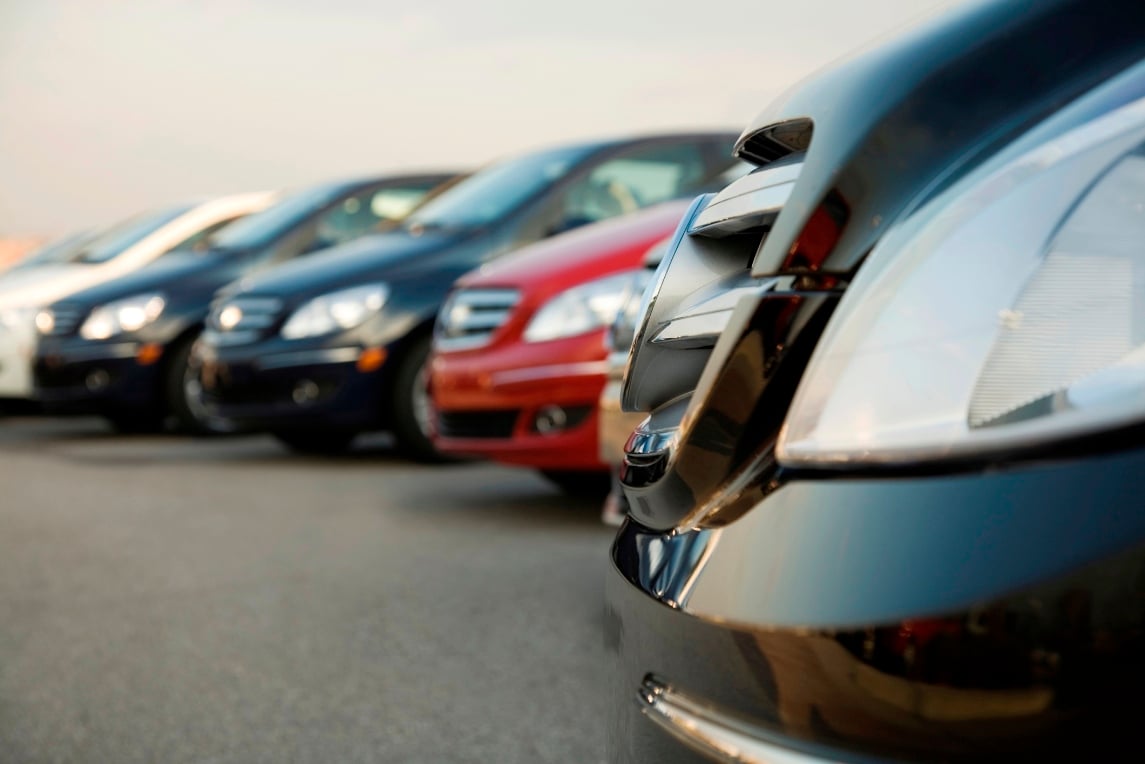 But here's the good news. You can purchase a pre-owned vehicle that, because it is so well made, will be almost as good as buying a brand new car. The quality of cars coming off the assembly line today is top-notch, and that means you're more likely to find a pre-owned car with low mileage that has plenty of miles left in it.
Here at McCarthy Pre-owned Supercenter, one of the premier used car dealerships in Kansas City, we pride ourselves on offering you only the finest pre-owned vehicles you'll find anywhere in Kansas City. So why should you buy a used car from us? Here are 7 key reasons.
You'll Have More To Choose From – Here at McCarthy Pre-Owned Supercenter, we have a large inventory of quality pre-owned, late model vehicles from a variety of different manufacturers. And that means you have more choices to find the perfect vehicle that suits your budget and your lifestyle.
You'll Pay A Lot Less – Probably the biggest reason for buying a pre-owned car versus a new car is the price. Depending on the vehicle, model year, options, and mileage, you may be able to save thousands of dollars compared to a comparably-equipped new car of the same make and model.
You'll Pay Lower Registration Fees – Based on where you live, you may not have to pay as much to register a used car rather than a new one. Check with your local DMV for more information.
A Pre-Owned Car Is Already "Broken In" – We admit that the "New Car Smell" can be intoxicating. So also is the fact that a new car doesn't have any cosmetic blemishes. But just think of how you'll feel when your new car gets its first parking lot door ding? With a pre-owned vehicle, it already has some imperfections so getting another blemish or two may not be such of a big deal.
You'll Pay Less For Car Insurance – Many insurance companies base how much they charge on how new the car is. As vehicles age, the cost to insure them goes down. So check with your insurance carrier before you buy. You can contact our Allstate Insurance Services office who will be happy to provide you with an insurance quote.
Used Cars Are Already "Pre-Depreciated" – The minute you drive your brand-spanking new car off of the lot, it loses some of its resale value because it just technically became a "used car." But with a pre-owned vehicle, the original owner has already absorbed the initial depreciation so you won't have to.
Get "Like New" Quality With A "Certified Pre-Owned" Car – Not all used cars are created equal. If you're looking for the most "bang for your buck," then you should consider purchasing a Certified Pre-Owned (CPO) vehicle from McCarthy Pre-Owned Supercenter. CPO cars must pass a thorough inspection and reconditioning process by factory trained technicians. Any mechanical or cosmetic flaws are repaired to return the vehicle to as "like new" condition as possible. Plus, many CPO vehicles come with an extended warranty which gives you peace of mind.
Make The Right Choice At McCarthy Pre-Owned Supercenter
You have lots of choices when it comes to buying top-quality used cars near Kansas City. But you'll always make the right choice when you check out our huge inventory of outstanding pre-owned vehicles at one of Kansas City's largest used car dealerships.
Looking for a bargain? We have plenty of excellent used cars under $15,000 near Kansas City to choose from. We also make it easy to both value your trade and apply for automotive financing online.
And we also make it simple to schedule your automotive service or repair in Kansas City or Blue Springs online at our NAPA Service Center.
The new McCarthy Pre-Owned Supercenter in Blue Springs is conveniently located at 3030 NW South Outer Road, Blue Springs, MO 64015. For more information, or to schedule a test drive, please call us today at 888-488-3816. To reach our NAPA Service Center, please call 888-383-0814.
Sources:
http://www.usatoday.com/story/money/cars/2015/05/04/new-car-transaction-price-3-kbb-kelley-blue-book/26690191/
http://www.caranddriver.com/features/the-advantages-of-buying-a-new-or-used-vehicle
http://www.cheatsheet.com/personal-finance/5-pros-of-buying-a-used-car.html/?a=viewall